Mental Health Training Offered by Our Curious Minds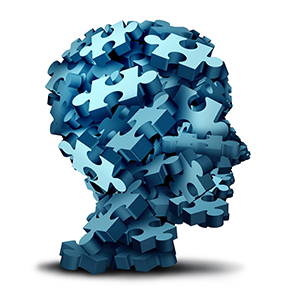 Training for Mental Health Practitioners
Andrew Carroll carries out regular training within the mental health sector and other sectors. These trainings, under the auspices of 'Our Curious Minds Pty Ltd' focus on dealing with clients who raise issues of risk and complexity. Trainings are available for mental health professionals as well as the general public. 
We offer online mental health training, in-person trainings, and hybrid versions (a mixture of both online and in-person). We have experience providing mental health training for individuals as well as small to large groups. We keep our training content current and relevant, using best practice and the most current evidence-based research.
About Our Curious Minds
Our Curious Minds was created by Andrew Carroll and Brett Bridges in order to realise a long-held desire to address gaps in the mental health system in the areas of risk management practice. Our Curious Minds aims to create effective approaches to challenging and complex situations and environments. 
Mental health training provided by Our Curious Minds is the culmination of dedicated research, practice-based learning, and contemporary thinking. We want to reduce the negative impacts of misguided and ill-conceived attempts to manage mental health-related risk and complexity.
The Goal of Mental Health Training
Our Mission: 
To enable mental health practitioners to reduce harm and improve lives when working with risk and complexity through the provision of quality, evidenced training and consultancy.
Our Vision: 
By building knowledge, inspiring curiosity and empowering client-centred values in the practice of mental health services, we enable the rights of people with mental health concerns to make choices, take risks, build resilience and experience growth.
Our Approach: 
We provide relevant, practical, ethical and accessible training and skills development through highly-portable, professional training platforms. Our platforms are available online, face-to-face and bespoke.
Interested in Mental Health Training?
If you'd like to contact Our Curious Minds to book trainings, please email us at enquiries@ourcuriousminds.com. For further information, please visit ourcuriousminds.com.