Melbourne-based Forensic Psychiatrist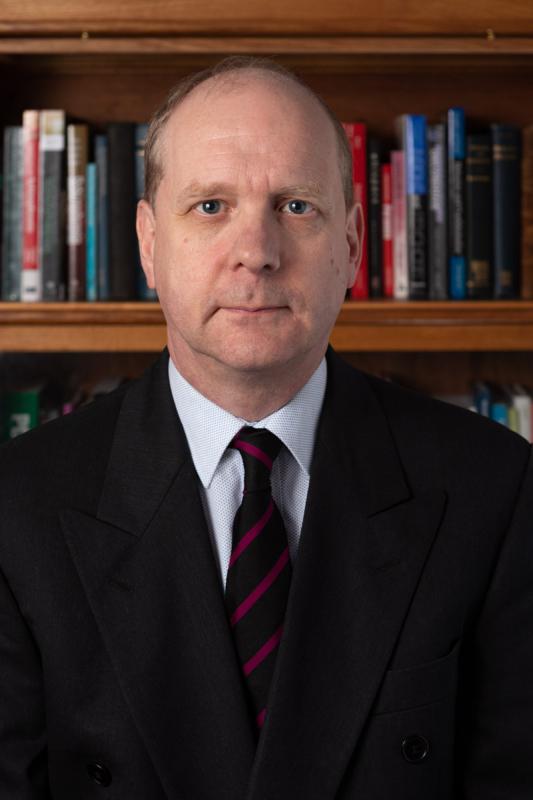 Dr Carroll studied Psychology and Medical Sciences at the University of Cambridge, before pursuing clinical medical training at the University of Oxford. He subsequently trained in psychiatry in the UK, including completion of a Research Fellowship at the University of Edinburgh. He emigrated to Australia and commenced work as a Consultant Forensic Psychiatrist in 1998.
About Dr Carroll
Dr Carroll has extensive experience as a forensic psychiatrist in both the civil and criminal forensic psychiatry domains. 
Dr Carroll has worked as a forensic psychiatrist since 1998. He has held a variety of positions at the Victorian Institute of Forensic Mental Health (Forensicare), including Assistant Clinical Director and Director of Training. His clinical experience at Forensicare includes:
Community management of forensic patients subject to various court orders;

Management of a long-stay forensic rehabilitation unit at Thomas Embling Hospital;

Work in various prison-based mental health services;

Production of numerous court reports at the request of the Courts and the Office of Public Prosecutions.
In his current role, he is the visiting forensic psychiatrist to Hopkins Correctional Centre (HMP Ararat) and Langi Kal Kal Prison.
Dr Carroll has also carried out interstate forensic consultancy work in New South Wales, Tasmania, the ACT and the Northern Territory.
He is an experienced Independent Medical Examiner, previously for WorkSafe Victoria and now for the TAC. He is a former Member of Medical Panels (Victoria). Dr Carroll also regularly conducts assessment reports at the request of plaintiff solicitors.
Dr Carroll is a qualified impairment assessor using the GEPIC and COMCARE methodologies. He has produced reports providing opinions regarding questions of 'standard of care' in a number of high-profile cases.
Dr Carroll is an Adjunct Associate Professor at the Centre for Forensic Behavioural Science, Swinburne University of Technology of a large selection of products. He is an Honorary Senior Fellow at the Department of Psychiatry, University of Melbourne.
Dr Carroll is an Accredited Member of the RANZCP Faculty of Forensic Psychiatry and is currently Chair of its Victorian Subcommittee.
He is also an Accredited Member of the RANZCP Faculty of Adult Psychiatry.
He has been awarded Fellowship of the Royal College of Psychiatrists (UK) in recognition of services to the profession of psychiatry.
He is a Director of 'Our Curious Minds' (a mental health training enterprise).
Dr Carroll publishes regularly in peer reviewed journals on topics relevant to medicolegal and forensic psychiatry and is a regular reviewer for several academic journals.
He is an International Consulting Editor and Member of the Editorial Board of 'Medicine, Science and the Law'
He has authored and co-authored a number of book chapters on topics relevant to forensic psychiatry.
Click below to download Dr Carroll's full curriculum vitae and to download a list of major cases in which he has provided psychiatric expert evidence.